What We Do
Our rating system does for veterans charities what Consumer Reports does for lawn mowers and microwave ovens (How We're Unique). We provide impartial assessments of dozens of organizations so Americans can make smart choices with their money.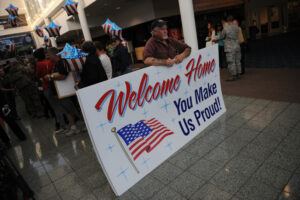 Rating charities is challenging because no two are exactly alike, but they all have to file annual tax returns that become public records. We dig through them so you don't have to, learning how veterans groups use your donations to operate.
Numbers don't lie. Armed with this data, we created a rigorous, impartial rating system for veterans charities. We crunch the numbers and explore their insider relationships, offshore investments, and scandals. Then we offer our opinion about which groups are worth supporting and which fall short.
What We Want
We hope to see donations to the best-performing veterans charities skyrocket while we encourage others into doing the right thing.
Some of the worst-performing organizations spend as much as 90% of their money on "overhead" expenses like salaries and fundraising. However, it's not illegal to be a poor or bad business manager. And government agencies perform very little oversight.
Waste, fraud and abuse are their fault, not yours. Our job is to help steer charitable dollars away from them.
How We Reach Donors
Our research produces specialized reports with regular updates; we promote those reports to the public through the media. We offer our findings through press releases, online videos, op-eds, social media, and direct outreach to reporters and TV producers. View all of our advertisements online here.
The latest information is available on our website, CharitiesForVets.org. We do not charge for our research. We raise awareness of our findings by purchasing advertising in national newspapers, and on cable TV and talk radio. We intensify our paid media outreach during peak holiday seasons when charitable giving tends to increase.
Priority Programs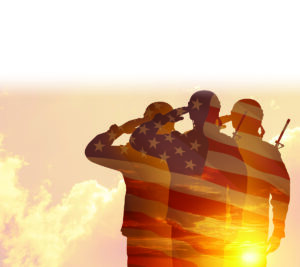 If a "Recommended" or "Highly Recommended" charity spends 30% or more of its total program budget on one kind of work, we call that a "Priority Program." Below is a list of seven kinds of priority programs we track. Click on one to learn which charities feature that benefit.
Some charities not mentioned here don't focus on specific program areas with that kind of intensity. Others are on our "Not Recommended" list, but they might qualify if we were to recommend them in the future.
Charities CAN Appeal
Nonprofit groups swim in highly nuanced waters, and there can be more than one way to do things right. We are committed to accuracy, and we welcome additional information or context from charities themselves.
If you represent a veterans charity, you can contact us at [email protected].